Psychotherapy & Counseling Services:          
ONLINE SERVICES (Telehealth) AVAILABLE TO THOSE RESIDING IN CALIFORNIA.
As a California Licensed Professional of the Healing Arts (LPHA), or psychotherapist (LMFT #103066), I can help you in many ways. My doctoral training was in clinical somatic psychology which taught me the  importance of the body-mind relationship when it comes to healing and wellbeing. I primarily serve adult women in addressing life's BIG transitions, as well as developing spirituality and mindfulness practices, moving beyond anxiety, trauma, and grief/loss, managing ADHD, thriving during and after cancer, and even enhancing creativity. I love supporting anyone along their journey toward an embodied, soulful life! True self-care is very important to me – I'm all about 360 degrees of wellness (mind, body, emotions and spirit)! Allow me to help you develop your own unique practice.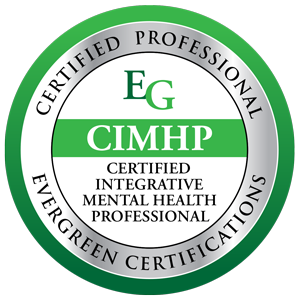 I've been described as having a warm, relational approach with a holistic, eclectic therapeutic style. I combine traditional talk therapy & evidenced-based therapies (such as CBT) along with eco-therapy, art, dreamwork, hypnotherapy/guided imagery, meditation, and somatic awareness, in ways that are appropriate and most comfortable for you. Come experience positive results! 
My Psychology Today profile can be found here: https://www.psychologytoday.com/profile/391083
In addition, as an award-winning artist and published author, I'm excited to offer coaching for writers, artists (and all creative types) on many levels. Below you will find special additions to my therapy and counseling services.
Guided Meditation/Yoga Nidra:
Yoga nidra is a sleep-based guided meditation offering effortless disengagement from over-thinking or anxious mental states where we enter a space between waking and sleeping. This is the most relaxing and easiest form of meditation you will find! In a yoga nidra session, body, breath, and awareness techniques are used to facilitate deep relaxation.
What's great is that yoga nidra allows the body to deeply restore itself, balancing excess stress and preventing stress-related disease at the root. On Wednesdays, I offer FREE gentle yoga and guided meditation sessions online to those impacted by chronic illness. Contact me using the form below to get the latest schedule. If you prefer to incorporate yoga nidra into counseling or therapy services, I can customize them just for you. Yoga nidra is wonderful self-care!  See for yourself – Enjoy the two free guided meditations below (they are 30-50 minutes each):
For wellness and healing – Click here.
For peace and deep relaxation – Click here.
Become more conscious of your dreams and of your life! Dreams are like a mirror, reflecting our inner world. Dreams are the language of the soul. Through conscious dreamwork you can increase your awareness in nocturnal dream states, waking dream states (hypnosis, trance, visions and journeys), and the day-to-day waking state.
Take the driver's seat in your own life! Conscious dreamwork is far more than dream theory education and interpretation. Here, we enter the Imaginal Realm, opening doors for enhanced creativity, lucidity, spiritual development, deeper self-knowledge, processing grief/loss and continuing relationships with deceased loved ones.
In this Grief Dreams Podcast episode, Dr. Black and I discuss the topic:
Learn how dreams can support health and healing in this Dream Power Radio podcast: https://podcasts.apple.com/us/podcast/dream-power-radio/id1441339304?i=1000544063973 
In addition, creative outlets are endless; Dream plots and trance imagery are inspirations for poetry, story-telling, theater, art and so much more.
Learn how visitations and shrine-making intersect in this video interview:
The possibilities are endless. Furthermore, when we know we are dreaming while we are dreaming, that is, dreaming lucidly, new opportunities arise!
Fee for Service:
For professional services, my standard fee is $220 a session. Sliding scale available. Payments by credit card only – I accept all major credit cards. I am not on any insurance panels at this time. Contact me using the form above or call (510) 277-5595 or (530) 203-5874.
ONLINE THERAPY SERVICES (Telehealth) AVAILABLE TO THOSE RESIDING IN CALIFORNIA ONLY.
Creativity coaching available everywhere.
I hope to hear from you soon!